MINISTERS
Rev. Harold Correa, was ordained through the Unity Urban Ministerial School in June of 2019. He loves to learn, apply and teach Unity Principles, while being open to other spiritual teachings. His vision is to take the message of Spirit to the English and Spanish masses, so that everyone may enjoy Its presence and joy in their lives.
Rev. Harold is a regular speaker at Unity of Merritt Island

Rev Lulu Logan, ordained in 2019 at Unity Village. Her life in the USAF, raising and homeschooling four children and owning and operating several small business's was the foundational work that was laid for this next journey of ministering to others. Rev Lulu found Unity about a decade ago and, as many before her and since, felt that sense of coming home. Having traveled many life paths prior to stumbling into a Unity church. Rev Lulu feels adept at connecting with people in a down-to-earth, no-nonsense yet gentle and kind way.
Rev. Lulu is a regular speaker at Unity of Merritt Island
BOARD OF DIRECTORS
Christine Boyle, President
I am from a small town called Bassett Virginia. Bassett used to be the #1 manufacturer of wood furniture in the world. After graduation from High School, I worked for Bassett Industries. Then to Washington DC and worked for the government, in many different departments and agencies. I had a top-secret clearance and was working next door to the White House when President Kennedy was shot. After that I worked at the Vehicle Assembly Building and then Patrick A.F.B. before retirement.
I married my first husband in Washington DC and had my daughter, Sherry, I have the one daughter, one granddaughter and one great granddaughter, who calls me GiGi.
I have been in Florida for 41 years, first in Merritt Island and currently in Cape Canaveral. I have lived in Ohio, Mississippi, Maryland and Washington D.C.
I like sports and Arts and Crafts. I played as a pitcher in softball in High School, loved roller skating, was on bowling leagues, played golf, pool and have been in several dance clubs and especially enjoy dancing with my best friend and favorite dance partner, Sal! I have been in charge of the dances at the Moose Club and the Veterans Memorial Center. I held several officer positions for the Women of the Moose, the Brevard Single Adult Club, the Red-Hot Singles Chapter, and the Red Hat Society.
After retirement I worked part-time for many venues in Brevard county and had my own business in crafting, along with co owning a consignment shop.
I have been a member of Unity for 25 years with this being my 5th location! I served on the board from 2008-2011 as Secretary, Vice President and President. I like Unity because it is so different from the strict Baptist religion, I grew up in. My biggest accomplishment for my church was lowering the Insurance Premium by $8,000 a year.
It is an honor to serve as a Board Member once again.
With sincere Love and Blessings to All, Christine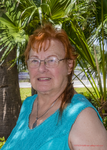 Ailene Picheco – Secretary
Ailene was born in Syracuse, NY and grew up in a small town near Chittenango, NY. After high school, she joined the Air Force and served four years as an Administrative Clerk, Headquarters Air Weather Service, at Scott AFB, IL. In 1965, she moved back to New York, and worked at GE Electronics Assembly in Syracuse. In 1967, she moved to New Jersey and worked at a research company, Austenel, in Dover. After her son was born she went to school for Poodle Grooming, and ran her own business for two years.
After moving to Florida in 1985, she worked 14 years as a Computer Programmer at RCA Aerostat Systems, based at Patrick AFB, FL. She finished her career as a Data Entry Operator with Healthy Families of Florida, retiring in 2008.
Ailene had started square dance lessons in 1997 at the Space Trackers Square Dance Club in Rockledge, FL, and has been active in square dancing for over 22 years, serving in many positions on the boards at all levels of our organizations – from club level to state level. She has co-chaired the State Convention in 2011, and several Association dances.
She is an Editor of a quarterly magazine for alocal square dance association; a Membership Chair for the National Single Square Dancers, and editor/publisher of their quarterly newsletter; an Advertising Chair for the Florida State Square Dance Convention; and organizes the honor guard for the State Convention each year.
Ailene is a member of the Daughters of the American Revolution; a chairman of their DAR Schools and Veterans Programs; a member of the Brevard Veterans Council; the American Legion Post 344; and the American Legion Auxiliary unit for Post 344; a member of Keep Brevard Beautiful; and the Central Florida Accordion Club.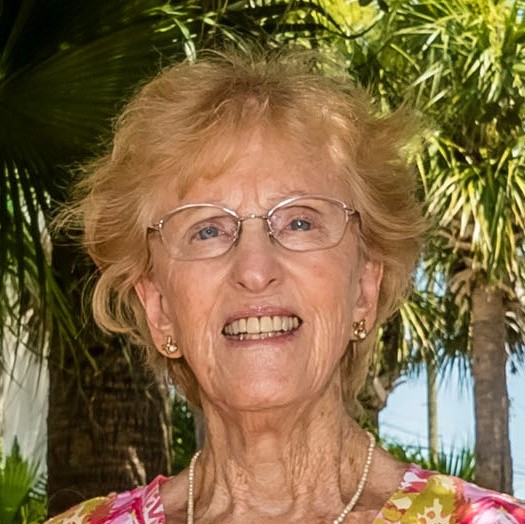 Phyllis Lockwood – Treasurer
Phyllis Lockwood has been a student of Unity since mid 60's when she attended a weekly neighborhood class taught by a Unity teacher. Unity churches were mostly unknown in her area at that time, and that was a great way to have Unity introduced.
She attended Bowling Green State University in northern Ohio. She is the mother of three engineer sons. Her time over the years has been spent as an "at home Mom", taking classes of all kinds, volunteering in the community and helping her family build each of their homes. After 61 years of marriage, she has finally learned to just "let go and be". In her words, life is not meant to be a struggle, but a learning experience. Phyllis is a shining example of Unity teachings.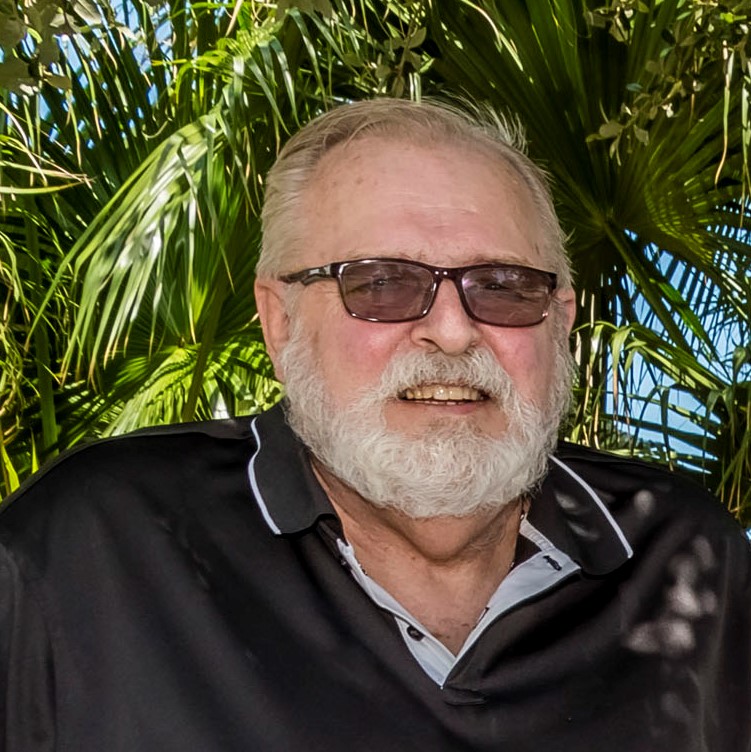 Robert 'Gabe' Gabriel – Vice President
Gabe was born in Indiana and raised in Detroit MI, joining the Navy during the height of the Vietnam war. He spent 10 1/2 years in the Navy on Submarines. When he retired, he spent 20+ years working for the government as a Test and Evaluation Engineer, buying Submarine Sonar Systems. Gabe earned a degree in Computer Science and retired after
34 years of federal service. He then went to work for BAE doing engineering and At Sea Testing of sonar system impacts on Mammals such as Whales and Dolphins.
Gabe retired from the seafaring life and submarines in 2006 and moved to Florida. Married to wife Billie, with 2 adult children and between Billie and Gabe, they have 13 grand children and 5 great grand children. They live on Merritt Island. Gabe is a Mason and a Shriner.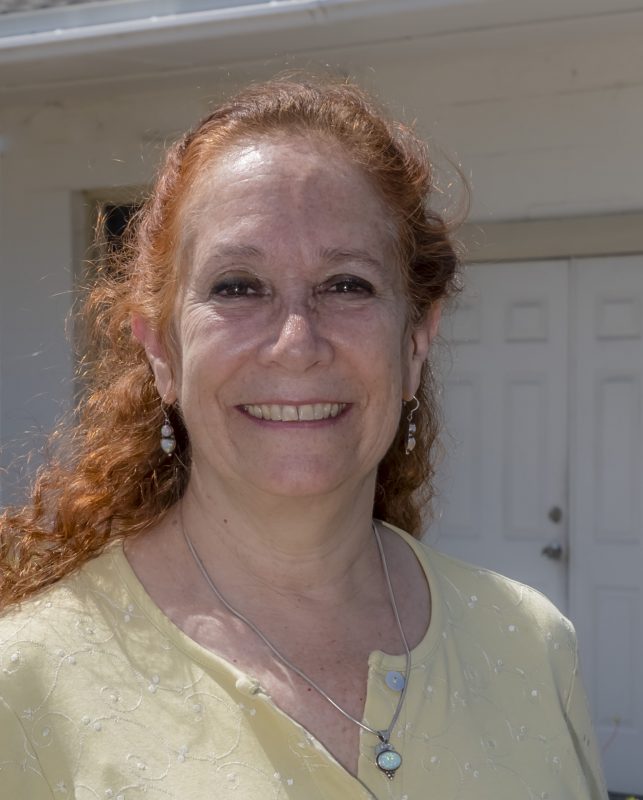 Nancy Minerva, Director
Nancy has been reading the Daily Word since 1986 when she met her husband Chris, but she had never been to a Unity Church until she walked into Unity of Merritt Island in 2012, since then it has been her spiritual home.
She has lived and worked in Connecticut, Barcelona, Athens, Boston, New York and now Merritt Island, FL. Her many careers have included doing outreach work to the Hispanic community from a library, teaching high school Spanish, adult English as a Second Language and computer training to business executives, as well as managing a large sports photography business with Chris in New York, raising two loving and talented human beings, Paulaidan and Angela, and now caring for Chris's 94 yr. old dad.
Her hobbies include speaking Spanish, French and Greek, singing and playing guitar, dancing, gardening, swimming, traveling and tasting foods from around the world. She is grateful every day for the spiritual life tools she continues to learn and practice, and the caring and accepting community she has found through Unity.
She is glad to support Unity MI to help it grow and to make its' messages and energy available to all those who choose to come visit and participate in classes, committees, special events and Sunday services.
---
MUSICIANS
Kurt & Rene Nall, Guitar and Vocals
Debra Thornton and Bo Frazer
Nick Massoni & Mark Pierpont
Eric Brook
Barbara McGuillicuddy
---
STAFF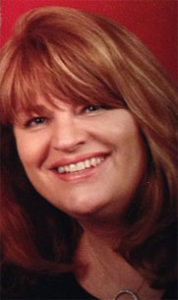 Kim Wight – Office Manager
Kim has been with us for over a decade beginning in May of 2010. She attended both Virginia Wesleyan College in Norfolk, VA, and Alan Hancock College at Vandenberg AFB in CA. Kim comes to us with several years of diverse experience as an Office Manager.