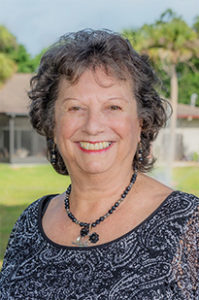 Rev. Rose M. Whitham
Senior Minister
Rev. Rose M. Whitham has served as minister at Unity of Merritt Island since May 2007. Rev. Rose is an ordained Unity minister, ordained in 2004 by Unity Institute, Unity Village, Missouri. Prior to serving at Unity of Merritt Island, she was the Assistant Minister at Unity of Melbourne in Melbourne, Florida, for two years.
Before her calling to ministry, Rev. Rose owned an international consulting firm specializing in process improvement and team building for manufacturing companies in the US, Europe, Malaysia, Indonesia, and Singapore.
Raised in the Catholic religion, she turned to Yoga teachings in her young adulthood, studying with many of the Yogic masters who first came to the US. She became a certified Yoga instructor, teaching classes throughout the US for over 20 years.
Rev. Rose's diverse spiritual background provides her with clear awareness of the foundational truths that lie beneath all belief systems and the ability to recognize the Divine power that dwells within each person. Serving as a spiritual director, she guides individuals in recognizing their own ability to tap into and develop their own spiritual potential.
With a blend of intelligence, compassion, humor, and a fresh metaphysical look at the Bible, Rev. Rose brings to Sunday morning services an inspirational, uplifting energy of spiritual community, warmth, acceptance, and unconditional love.
Heidi Pettenger moved to Merritt Island in the fall of 2015. She was born and raised in Northern California. Prior to moving to Florida she lived her adult life in Northern Nevada. Heidi has a Bachelors of Science in Business Administration from Western Governors University. She is also retired from the State of Nevada.
Heidi has 3 children and 4 grandchildren. She loves spending time with her children and grandchildren. Her hobbies involve music, travel, sports, crafts, and reading. She looks for opportunities to learn new things and is always open to new experiences.
From her first visit, Heidi fell in love with the people and energy at Unity of Merritt Island. "The song My Soul is welcome here explains exactly how I feel about Unity of Merritt Island. I know I am in the right place, at the right time, and I'm exactly where I am supposed to be. This is my spiritual home. I am so honored and blessed to serve on this board. I love being around like minded individuals with the realization that we all share one consciousness".
---
Chris Minerva – Vice President
Chris is grateful for bringing his wife Nancy and children Paulaidan and Angela to Merritt Island in 2005, to join his parents, sister and other relatives here, after living most of their lives in the greater New York City area.
Raised in a loving Christian family, he went on to study accounting, philosophy, and parapsychology in college (what a combination?!), and always questioned the 'why' we are here. Yet he has a deep faith in God, within and everywhere else, he says "we are all always connected".
He has been a commercial and corporate NY photographer most of his career and now continues to run a sports photography business in New York.
From the moment he walked into Unity of Merritt Island in April 2012, he felt an immediate connection. He believes that there is an ongoing process of discovery through the principles taught here, which resonate with and reinforce his beliefs.
He enjoys the members, guests, leadership and lessons of Unity and grateful to be a part of and serve in this unfolding story…
---
MUSICIANS
Kurt Nall, Guitar and Vocals
Rene Nall, Vocals
Fern Gilmer, Vocals
Nancy Minerva, Vocals
---
STAFF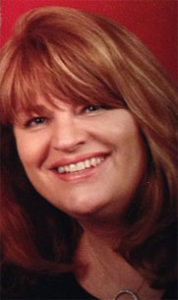 Kim Wight – Office Manager
Kim began with us in May 2010. She attended both Virginia Wesleyan College in Norfolk, VA, and Alan Hancock College at Vandenberg AFB in CA. Kim comes to us with several years of diverse experience as an office manager.